Different Careers in the Music Industry
Many musicians will tell you that they have entered the world of music because of their love and passion for it. Many aspire to make it big in the industry and look at gaining recognition as a talented artist. Their expectations are to be able to provide well for themselves financially and live a good lifestyle.
There are many who are interested in the music industry and not just on the level of being in the spotlight as entertainers.
Sound and Recording Engineers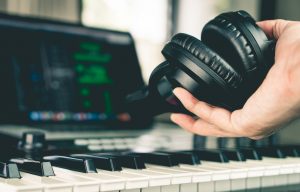 There are many individuals that love the world of technology just as they do the world of music. There is a golden opportunity for them to be able to combine these two passions as a sound and recording engineer.
The Study of Music
For others they have a passion for learning all they can about all kinds of music. They don't have the desire to be performers even if they have the talent to do so. For these individuals there is the opportunity to find careers as music teachers.
Disc Jockey
A lot of people have such a love for music that they just can't get enough of it. For them perhaps there is no better career than that of being a disc jockey. Not only can they do well financially with this career but they are in a job that they have a real passion for.
These are just a few of many examples of where someone that wants to take their interest in music to the next level without having to be a performer that takes the stage. In some cases individuals will take on employment in a few of the different music categories.